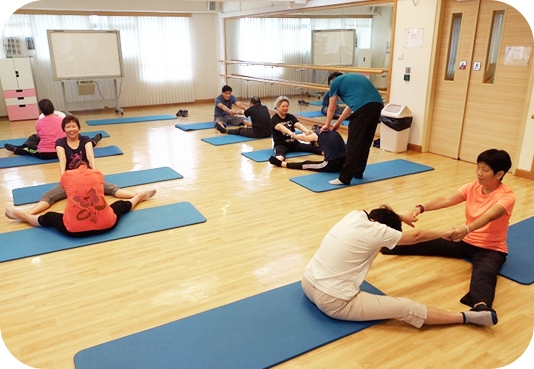 01Stretching class
Interesting group activities can improve the flexibility of trainees, maintain joint flexibility and reduce the chance of injury.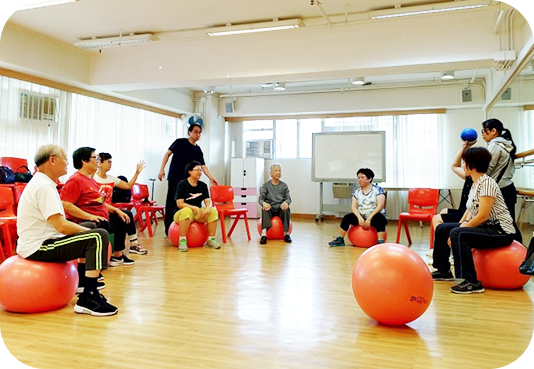 02Fall prevention training
Choose the balance strength of trainees with different activities to prevent falls and reduce the chance of injury and fracture.
03Softball
The participants hold the racket to control the ball, draw circles, and cooperate with the beat and body rhythm to achieve the effect of fitness. It's more fun and fun for young people. Besides, it's not very strong for young people.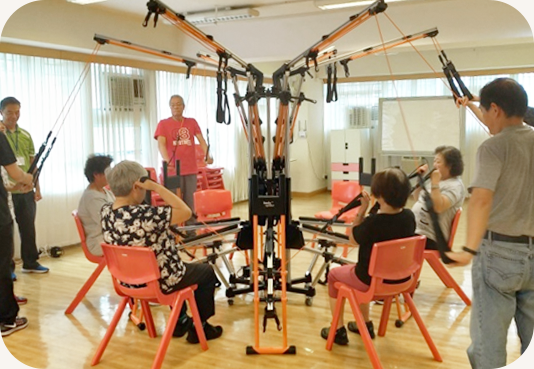 04Body Spider
This equipment is from Japan. It can be used by up to 12 participants for muscle strength training in different positions. It's not only fun, but also strong.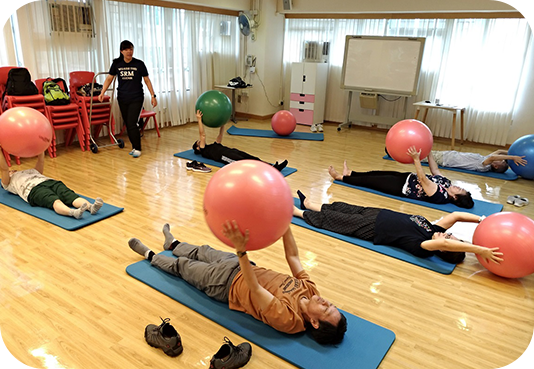 05Fitness ball
Exercise with the fitness ball can train the axial muscles, balance and body coordination, and relieve the pressure on the back, killing two birds with one stone.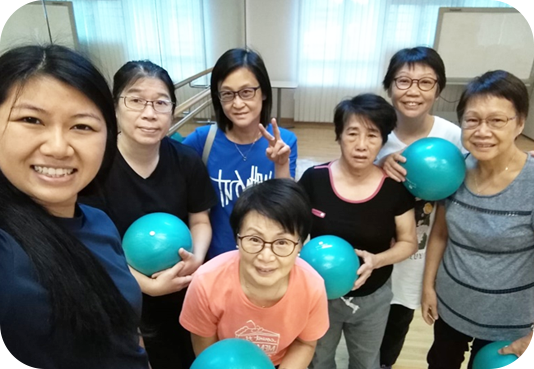 06Physical and mental stretching exercises
Stretching can not only enhance softness and improve pain, but also relax tense muscles and nerves, help relieve pressure and keep a good mood every day.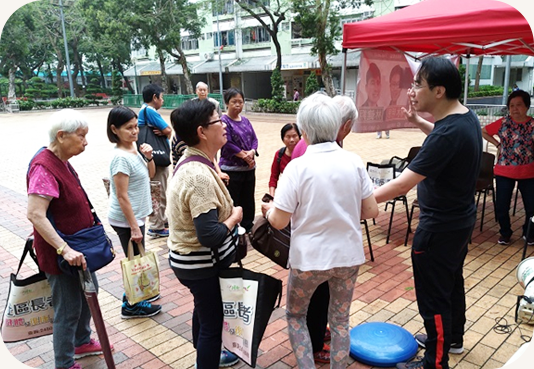 07Community lecture on fall prevention and balance test
On April 26, 2018, the physiotherapists of the centre held a fall prevention lecture and balance test for the elderly and carers in Yau oi estate, Tuen Mun. The response was enthusiastic